While Bixby Home Studio (BHS) includes a Try it out feature that lets you test your action flow on a device, it also enables you to do on-device testing of metadata on compatible devices.
To perform on-device testing, you'll need to:
Preparing for On-Device Testing
To enable on-device testing, you must first register your device with SmartThings. If you haven't completed this step, create a Samsung Account first. This is the same account you'll use to log into BHS. For more information about registering your device with SmartThings, see the Start Developing guide on the SmartThings Developers website.
Then you need to register the metadata through BHS. You can create new metadata or update existing metadata. For more information about registering metadata through BHS, see the Publishing the Bixby Device Graph (BHS Metadata Submission) guide
Enabling On-Device Testing
In order to perform on-devide testing, you need to enable the Developer Options button in the Bixby app's settings. This is a hidden feature. To enable this button, first open the Bixby app and tap the More menu at the top right.
A menu with multiple options will appear. Tap the Settings option.
The Bixby settings page will appear. At the bottom, tap About Bixby.
At the top, under "Bixby," you will find the version number. Tap this 5-7 times.
If successfully activated, you will see a notification saying "Developer options activated."
Note
Currently, on-device testing is limited to the mobile device you are using.
Testing Metadata
Now that you've successfully enabled on-device testing, you can test your metadata. After activating developer options, go back to the Bixby settings screen and tap the now-visible Developer options.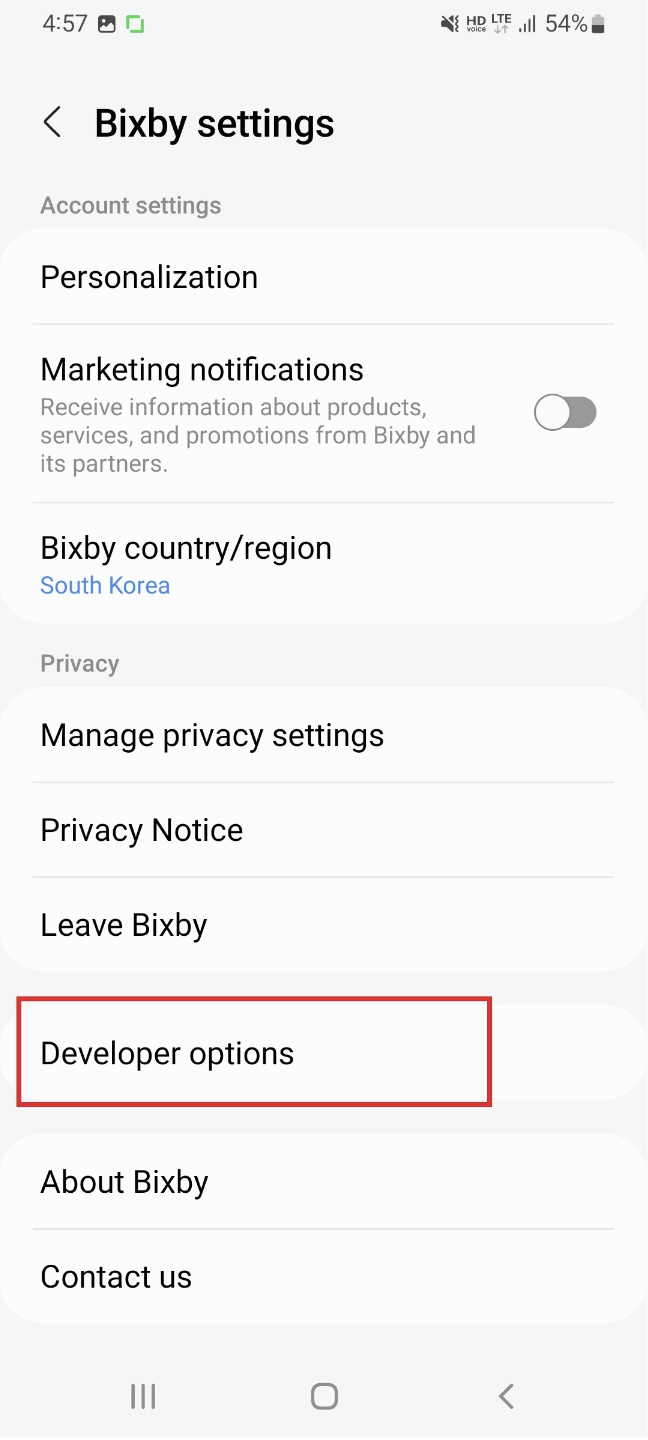 On the Developer options screen, tap Bixby Home platform testing. The On-device testing option only applies to developers who are testing Bixby capsules.
The Bixby Home platform testing screen will appear. To enable testing, turn on "Test mode" with the toggle button.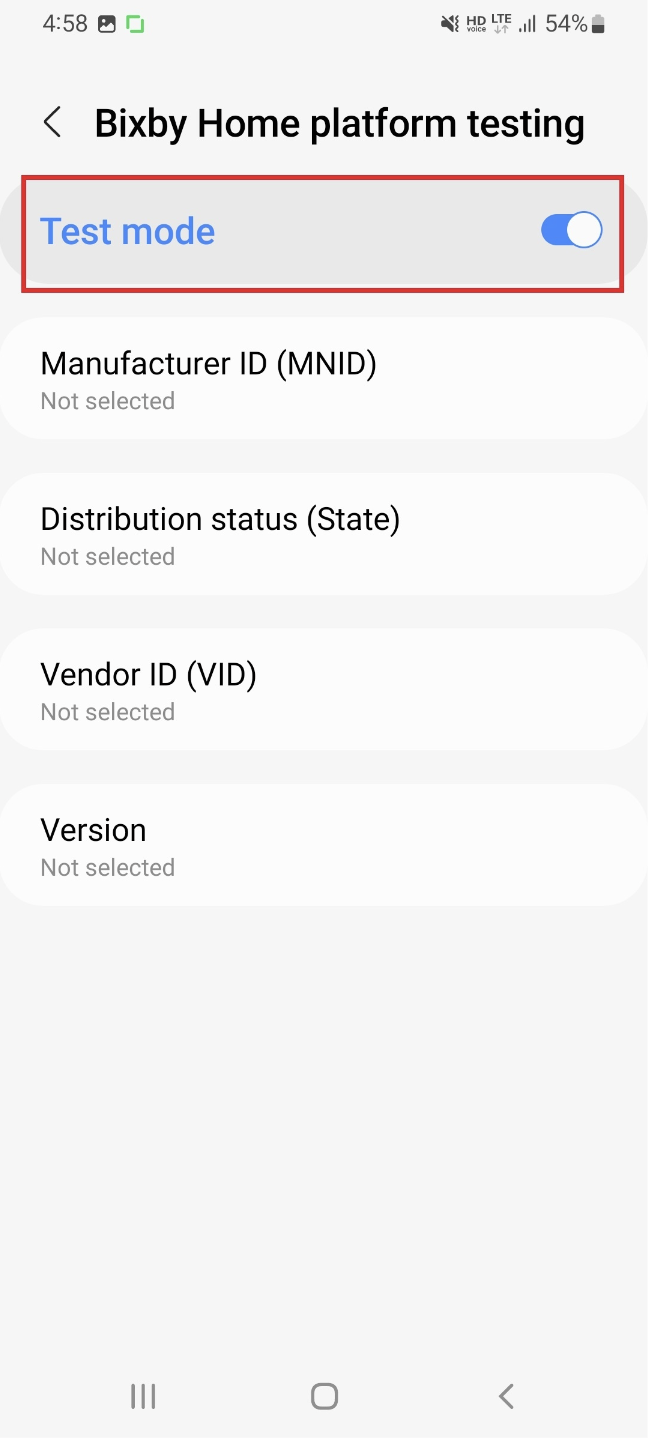 At this point, you will have the option to select metadata (MNID, State, VID, Version) on your mobile device.
When you tap a metadata category, such as MNID or Version, a new screen appears with multiple radio button options. Select the desired option and then tap Select.
Once you've made your selections, you can start testing the metadata. To start your on-device testing, you can return to the Bixby home screen and test utterances for your metadata.
Testing Virtual Devices
If you don't have an actual device to test on, you can use the SmartThings simulator to create a virtual device. For more information, see the FAQ: Creating a virtual Device SmartThings community page.
---
Video Tutorial: Simulated Devices
---
Note
To go back to using Bixby regularly, you need to disable Bixby Home platform testing.